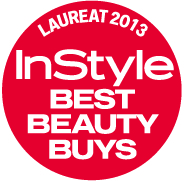 Launched in 2000 by InStyle magazine, these famous beauty awards BEST BEAUTY BUYS highlight outstanding products from categories including make-up, hair, nails, skincare and sun care.
VISOANSKA has a particular reason to be excited about Best Beauty Buys in 2013. As it's for the third time that our products get the recognition and win prize ! After 2010 for our Hypnotic Eye Potion and Solution Anti Imperfections, 2012 award for our High Light Solution, in 2013 the winner is our Source Premiere!! We are deeply honored and very happy! A big Thank you to the jury and to the readers of InStyle.
For those of you who have not tried it yet, do not hesitate, it's beautiful, chic with amber beads inside, multifunctional as an iPhone of the skincare... and for all skin types. A perfect Christmas gift :)
Here are some of our clients reviews:
Daniel
"This cleansing lotion is like nothing i have ever tried. my face was so damaged and id had lots of terrible operations. Washing my face left me so red and tight i got stressed at the thought of having to cleanse my skin . I was given a bottle of this and the ifrst thing that amazed me were the pretty stones at the bottom . As a male i had no idea what skinc are was but i was introduced to it by a member of my family after a bad accident. She showed me how to use it and i wiped the soaked cotton pad accross my face and it was a miracle . it didnt sting or burn. my sting didnt feel tight or go blotchy infact the opposite. I don't know how this stuff works but i will never ever be without it now. It's a miracle!!" Catherine
« J'étais septique, je suis conquise. Peau plus belle et plus uniforme. Un peu onéreux pour un démaquillant, l'utiliser comme une lotion me paraît plus judicieux ». Prune
« Produit top : rafraîchissant et très agréable. L'essayer c'est l'adopter !! » Susana
"This is one of the best products in the market, it is gentle and yet effective. I had developed red rosacea/type marks on one side of my face, I used to cover up with make up. This product and the Elixir Perfecteur have worked together to wipe out those marks. So calming. Cannot live without them! ».
You can get it here : http://en.visoanska.com/s/7776_101452_source-premiere